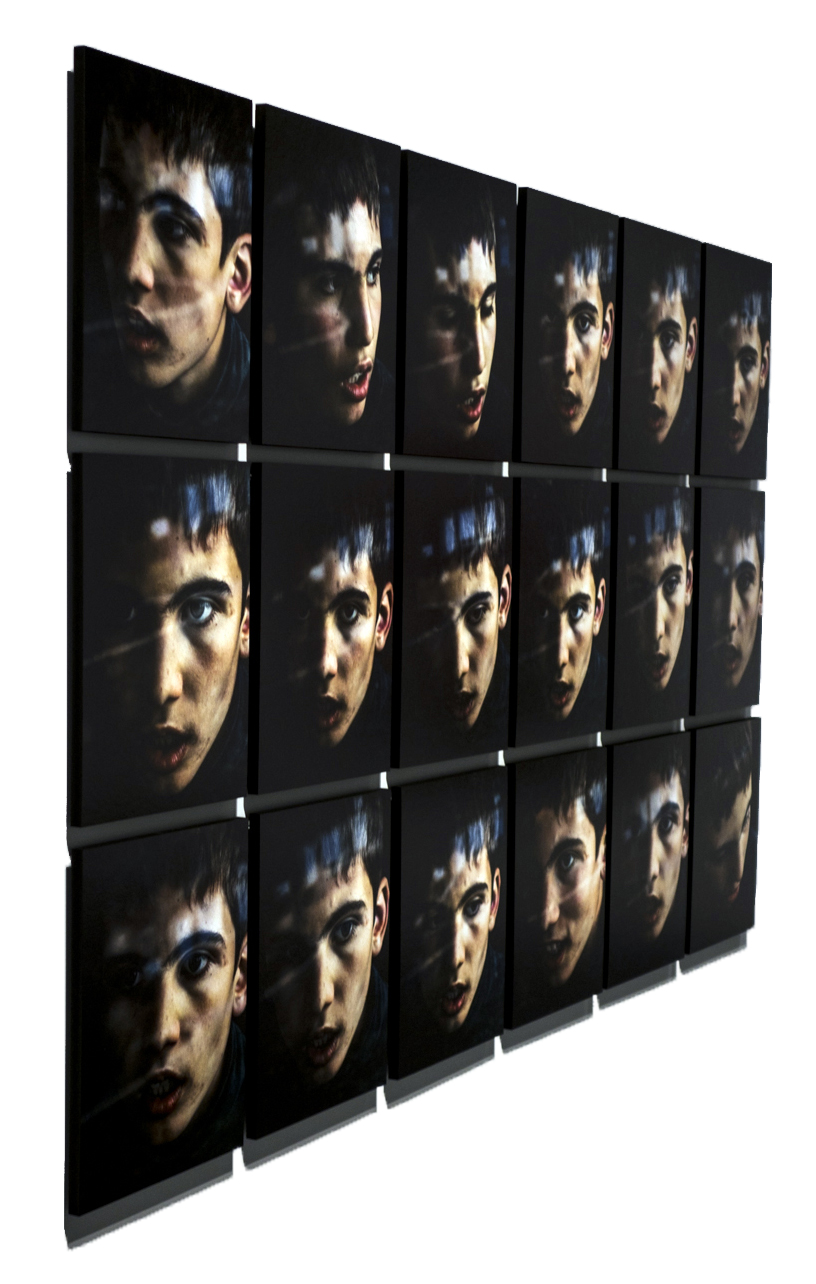 Born in Belgium in 1989, Lionel Jusseret is a documentary photographer. His works, internationally recognized and rewarded, combine an anthropological gaze with a personal aesthetic of color. After finishing his studies at INSAS in 2012, a Belgian film school, he photographed children with autism in the French association J'interviendrais. In the search for unpredictable images, Jusseret works in the intimacy of his subject. After eight years of immersion, he finished his first series Kinderszenen and published it at Loco edition in 2020.

Recently, he works in a retirement home to get closer to seniors with Alzheimer's disease and create the new serie Les Impatientes. A new book published by Loco will be released in June 2022.

Lionel Jusseret currently lives in Bruxelles.
AWARDS
Levallois award (Kinderszenen) 2020

Mentor award (Les Impatientes) 2019

Joop Swart Masterclass by World Press Photo 2018, Nominee

The 6×6 Global Talent Program by World Press Photo 2018, Nominee

Henry Goethals Grant from L'Estacade Foundation (Kinderszenen) 2018
Jury's first award at Les Nuits Photographiques de Pierrevert Festival (Kinderszenen) 2017
SELECTIVE EXHIBITIONS
2022

–

Centre culturel international Oscar Niemeyer (Espagne)

2022 – Maison de la culture de Tournai (Belgique)

2021

– Tbilissi Photo Festival (Georgia)

2021 – Imago Lisboa (Portugal)

2021 – Chambre 07 (France)

2021 – La Passerelle (France)

2020 – Galerie de l'Escale (France)

2020 – Salut au monde ! (Portugal)

2019 – Fotomuseum Antwerp – TIFF (Belgium)

2019 – Espace Photographique Contretype (Belgium)

2019 – 44 Gallery (Belgium)

2018 – Centre d'Art Contemporain de Bastogne, L'Orangerie (Belgium)

2018 – AntwerpPhoto (Belgium)

2018 – Les Boutographies (France)

2018 – Centre d'Art Contemporain de Hasselt (Belgique)

2017 – Zoom Photo Festival Saguenay (Quebec)

2017 – Festival Les Nuits Photographiques d'Essaouira (Morocco)

2017 – Festival Les Nuits Photographiques de Pierrevert (France)

2017 – Gallery 44 POP UP in Knock-Le-Zout (Belgium)

2016 – Brugge Foto Festival (Belgium)

2013 – Les Rencontres d'Arles Voies Off (France)
PUBLICATIONS ON WEBSITE
Vice Magazine / Burn Magazine / Brownie / Boum! Bang ! / ArtDependance Magazine / Fisheye / BRUZZ / Velvet Eyes